Seeing Cambo Actus in use
Seeing Cambo Actus in use. that's what this video is about. For some time now the Cambo actus technical camera is in use in our studio. It is used with the Fujifilm GFX 50s camera for a variety of assignments. People are curious about the possibilities of this gear. So I made this video back in 2017, when I first put it to action.
Seeing Cambo Actus in use | Tilt and shift
Seeing Cambo Actus in use. The primary advantage of the Cambo Actus is the possibility to adjust the 'plane of focus'. This is the area in the image where optimum focus is achieved. On the regular camera this can only be far or close. Using the Actus allows for rotating this plane of focus.  For those interested, the basics of using tilt and shift movement on technical camera's is explained in the TVCM-1 video, wich is featured here. All 6 of the video's can be found at the Cambo USA website. Check 'Educational Videos' section.
In this video the Actus has been used with the Fujifilm GFX. There is a lot of cameras that can be used on the Actus. The Cambo ACTUS is a new technology camera system designed for mirror less cameras, such as the Sony Alpha 7 series & Fuji-X. It is also available for Canon & Nikon DSLR's.  MF mirrorless cameras, such as the Fujifilm GFX and Hasselblad X1D and even for digital backs are the ideal choice. It combines traditional view camera techniques with the latest capture technology. 
Using view camera movements the photographer will be able to be more versatile, be more creative and will be getting more professional results much faster than before. Mirrorless system camera bodies can be used as digital back. The Cambo ACTUS will function as tilt-shift and swing adapter with view camera movements for each lens that is being used with this combination! Size matters, the Cambo ACTUS has been designed to give maximum functionality with minimal dimensions, to support portability at ease. As a result, the Cambo ACTUS is small and lightweight and fits easily in a small case.
For a fullscreen video: Click!
More on Cambo Actus: Bokeh Stitch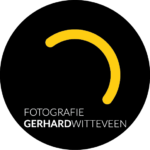 ---
---